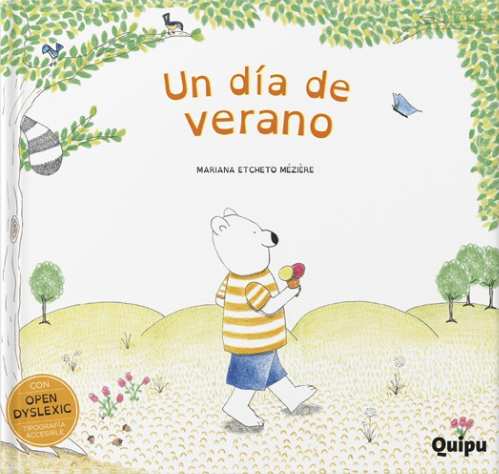 Mariana Etcheto Méziere
Un día de verano
It's a hot summer day and Bear decides to buy a delicious ice-cream. He hurries back home before it melts but there so many things to see and friends to say hi to in his neighborhood!
A refreshing tale with a surprising ending. Written with Open Dyslexic typography. Great for beginning readers. Age 4+
En un día de mucho calor y Oso decide comprar un rico helado. El camino de regreso a su casa es largo y debe apurarse para que no se le derrita antes de llegar. ¡Hay mucho por recorrer y mucho por conocer en su barrio!

¿Te animas a caminar junto a él y descubrir el secreto escondido en estas páginas?
Quipu (2020) Paperback 36p. ISBN 9789875043558
---
Share this Book
---
More from this collection