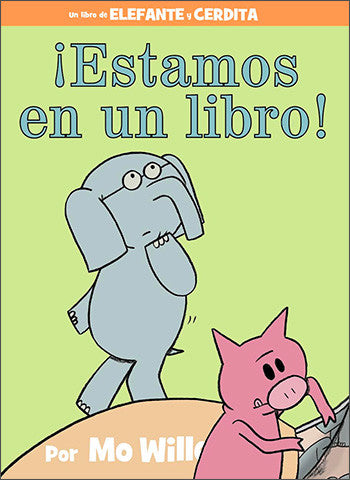 Mo Willems
¡Estamos en un libro!
Temporarily out of stock. This book will not ship right away.
Gerald is careful. Piggie is not.
Piggie cannot help smiling. Gerald can't.
Gerald worries so that Piggie does not have to.
Gerald and Piggie are best friends.

In We Are in a Book! Gerald and Piggie discover the joy of being read. But what will happen when the book ends?! Ages 4-8
Elefante y Cerdita descubren la alegría de ser leídos, pues se dan cuenta de que están en una página, ¡dentro de un libro! ¿Pero qué pasará cuando el libro se termine?
Hyperion (2015) - Hardcover - 58 pp - 9781484722886
---
Share this Book
---
More from this collection