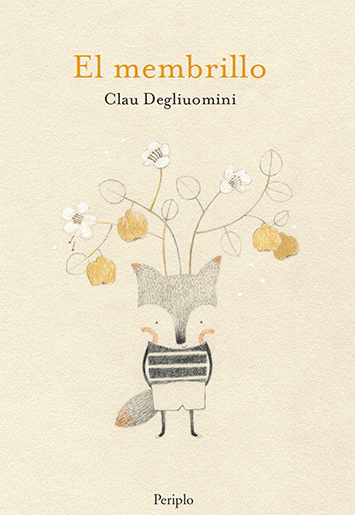 Clau Degliuomini
El membrillo
Temporarily out of stock. Special order available.
An invitation to open our senses to everything around us. A lyrical text that reads like a secret from Mother Nature. At the end, two recipes with quince. Ages 5+
Abre tus oídos sensibles a la tierra
no solo los árboles, todo lo que nos rodea
puede contarnos algo.
"El membrillo" es una historia sencilla contada al oído. Nos habla de la naturaleza, del lenguaje de los árboles y su interacción con los seres que lo habitan, donde cada organismo -hasta el mas pequeño- desempeña su papel. Nos habla de la intimidad para crear lazos y recuperar en lo cotidiano momentos gratificantes. Nos habla del tiempo sin apuros.
El membrillo guarda un secreto y lo quiere compartir.
Con sus delicados dibujos y palabras, la autora nos recuerda el perfume de la cocina de la abuela y nos regala dos recetas para almacenar y convidar: porciones de otoño y un tatin de membrillo.
Periplo (2018) Hardcovere 24pp. ISBN 9789874586766
13 x 21 cm

---
Share this Book
---
More from this collection