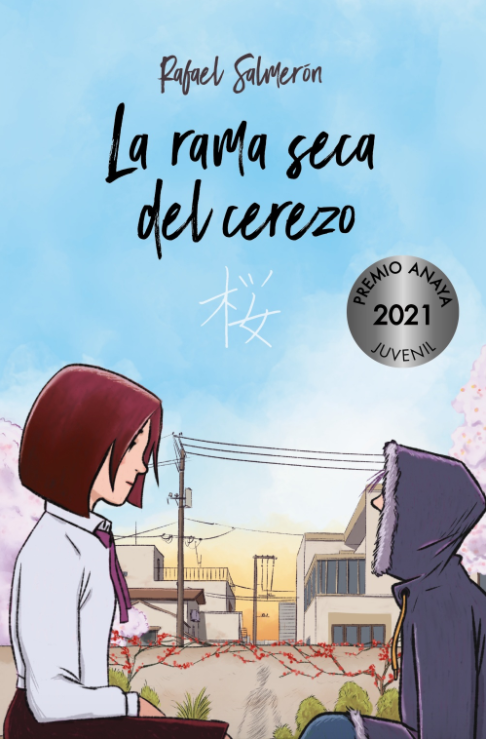 Rafael Salmerón
La rama seca del cerezo
A coming-of-age story set in Hiroshima 1945 and the current time. The same city, two historical moments and an emotional journey of resilience, friendship and overcoming the limitation set by a physical disability.
* Premio Nacional de Literatura Infantil y Juvenil 2022
* Premio Fundación Cuatrogatos 2022
* XVIII Premio Anaya de Literatura Infantil y Juvenil, 2021
En Hiroshima, en el año 1945, Ichiro y Masuji juegan en las calles de la ciudad momentos antes de caer la bomba atómica.
En la Hiroshima actual, Sakura, una adolescente con una deformidad en la mano, sobrevive a las burlas de sus compañeros de clase y a la incomunicación familiar, piensa que su madre no la quiere y a su padre, absorbido por el trabajo, apenas lo ve. Aiko, una amiga virtual, vive en otra ciudad y no es fácil que lleguen a conocerse. Su verdadero deseo es convertirse en dibujante de manga, aunque sabe que eso nunca sucederá.
Pero la vida de Sakura da un giro cuando se cruza con el pequeño Tetsuo y con un anciano superviviente del bombardeo de Hiroshima que guarda un gran secreto. Una emotiva historia de amistad y superación. Comenzar a leer
Anaya (2021) Hardcover 176 pp. ISBN  9788469885956
---
Share this Book
---
More from this collection