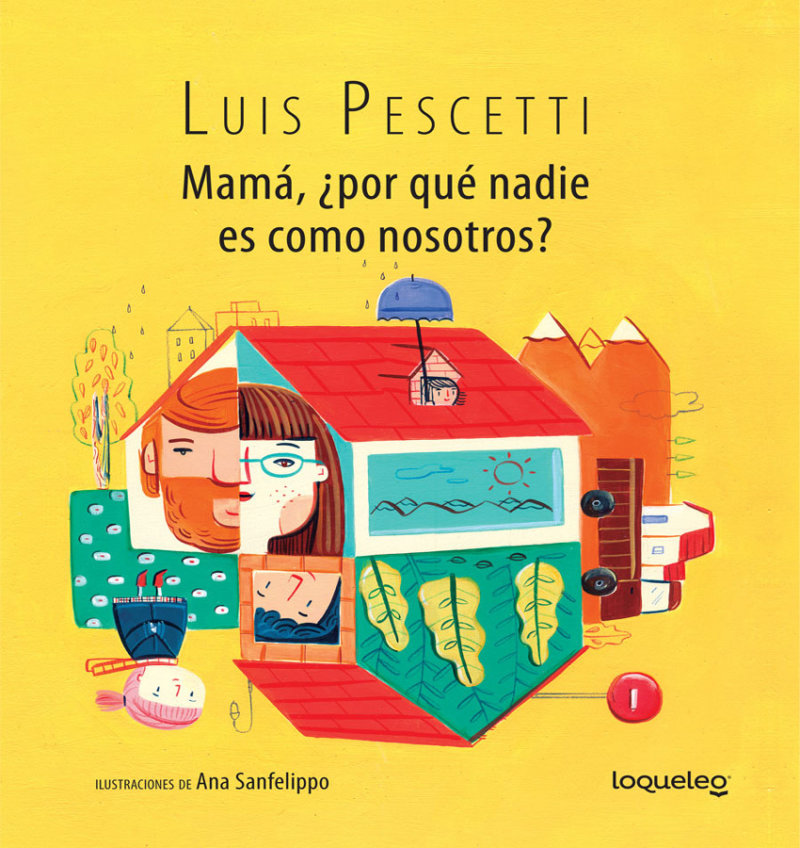 Luis Pescetti/Ana Sanfelippo
Mamá, ¿por qué nadie es como nosotros?
Each family has different characteristics: some speak in a special way or have beliefs or customs different from our own. When reading this book, filled with images by various illustrators that show different points of view, children will be able to realize that, despite the similarities and differences between families, we all have the same rights. 
While he generally tells humorous stories, this time Pescetti addresses a delicate topic—that is, the different types of families—to create a book that is as fun as it is educational, ideal for working on peace education in schools. Ages 8+ GRL N
Más proclive a contar historias humorísticas, Pescetti aborda esta vez un tema distinto para crear un libro tan divertido como formativo, ideal para trabajar el tema de educación para la paz en las escuelas.
Cada familia tiene características diferentes: algunas hablan de manera especial o tienen creencias y costumbres distintas de las nuestras. Al leer este libro, los niños podrán darse cuenta de que, a pesar de que hay coincidencias y diferencias entre las familias, todos tenemos los mismos derechos.
Santillana (2016) Paperback 34pp. ISBN 9786070132483
---
Share this Book
---
More from this collection